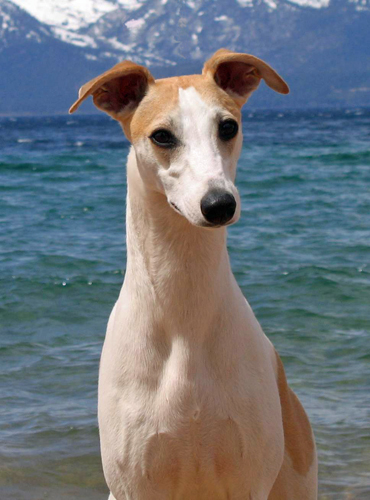 Ch Cove Creek's Good Golly Ms Molly
DC Summit Autumn Gabardine Martin x Ch Cove Creek Oh Be Joyful
Whelped: 04/27/06 Pedigree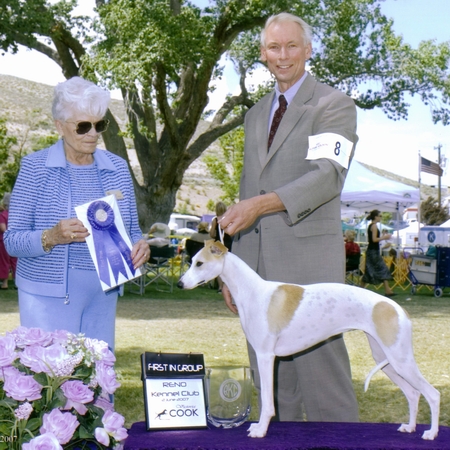 Molly is our latest star here at Cove Creek. Our elegant baby girl is a balanced feminine beauty with a beautiful head and gorgeous expression. Her Conformation is outstanding, from her wonderfully filled front assembly to her smooth top line. Her movement, along with her powerful side gait, completes the package. Needless to say, Molly is pure eye candy! In limited showings, she has excelled in the ring. Molly quickly finished her championship from the BBE class with triple major wins. She has won multiple Hound Groups, Best Puppy in Show, Best Bred by Exhibitor in Show and Best in Specialty Sweepstakes. She is shown winning Hound Group 1 at the Reno, Nevada kennel club shows.
Molly at the 2008 National Whippet Specialty in Eugene Oregon.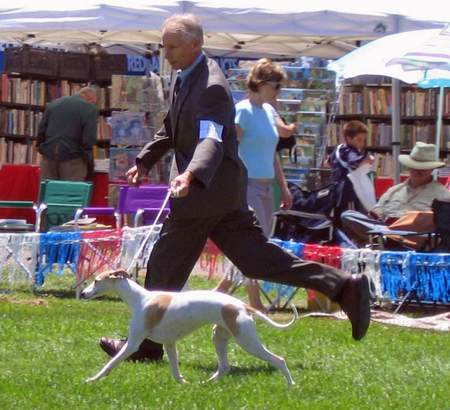 Molly in motion at the Western Whippet Specialty in Lompoc, California.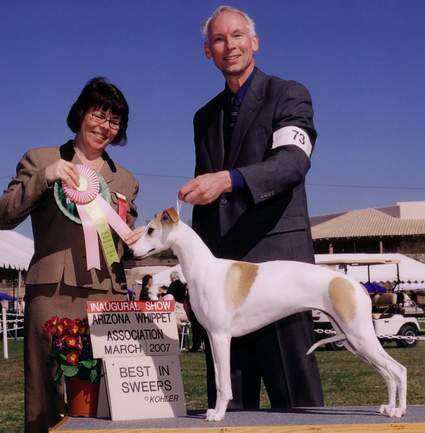 Molly winning Best in Sweepstakes at the Arizona Whippet Specialty held in Scottsdale, Arizona.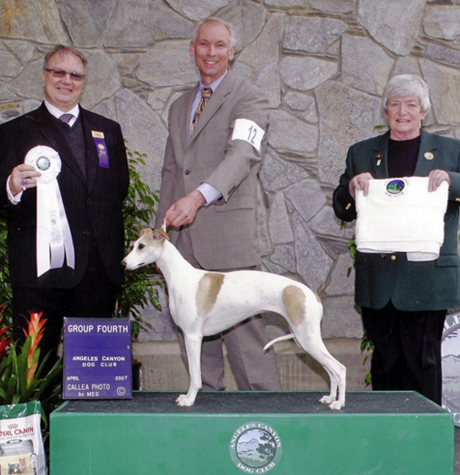 Celebrating her first birthday by winning a major over specials and then on to a Hound Group placement.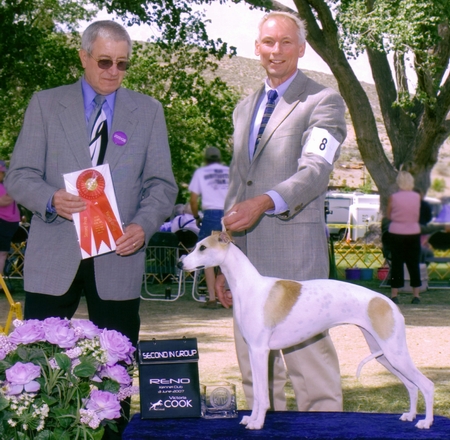 Winn
ing Hound Group 2 from the classes at the Reno Kennel Club show.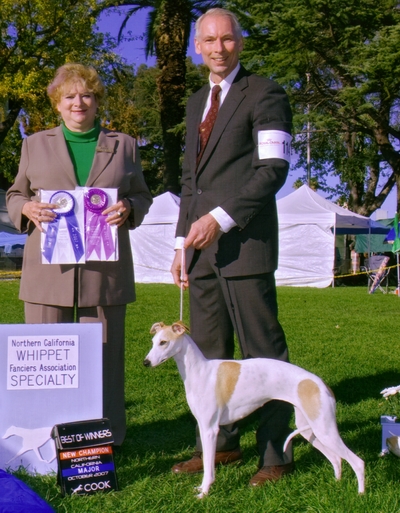 Winn
ing Best of Winners at the Northern California Whippet Specialty.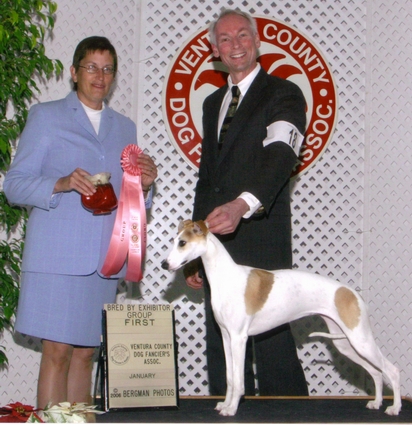 Best Bred By Exhibitor Hound Group 1 at eight months old in Ventura, California.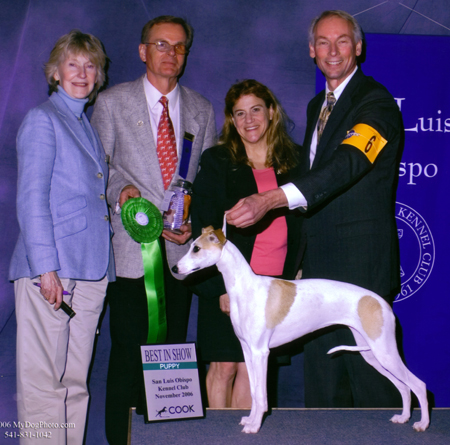 Molly's six month puppy debut winning in grand style with a Best Puppy In Show.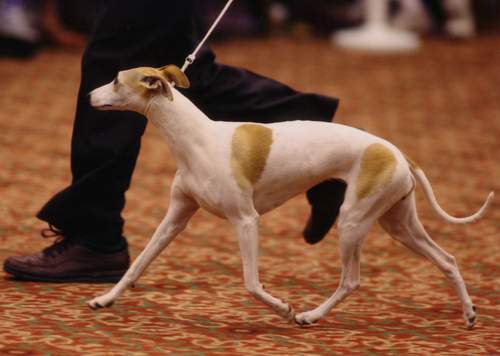 Molly walking on air at the 2008 National Whippet Specialty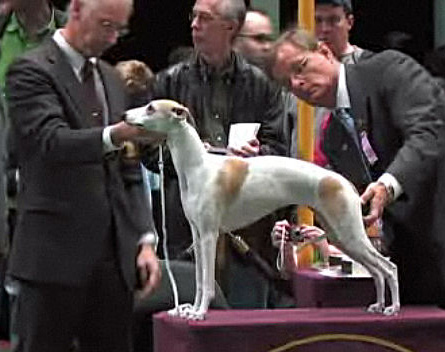 Madison Square Garden in the Westminster Show