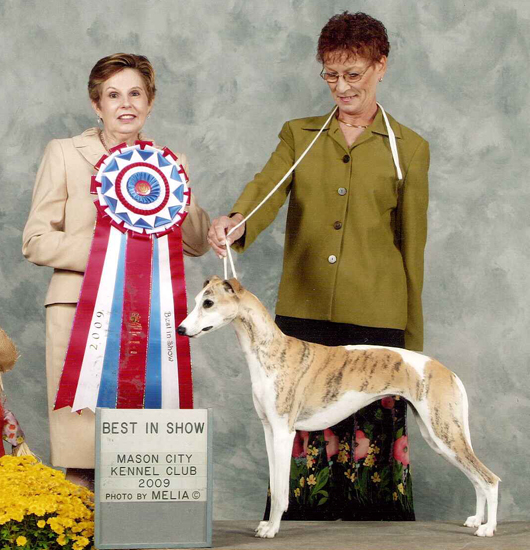 MBIS GCh Cove Creek's Minuette
Ch Abelaim Kodak Moments x Ch Cove Creek's Spanish Dancer
Our beautiful Lina is a smooth feminine beauty with a gorgeous head and huge dark eyes. Her long reach and drive produces a powerful ground-covering side gait. Lina has a comical personality that makes her a joy to live with. Lina has excelled in the show ring. She is a multiple Best In Show winner, winner of 10 Hound Groups and is ranked as a top five whippet.
Owned by and Nate Slauson and Cove Creek.
Whelped: 11/03/07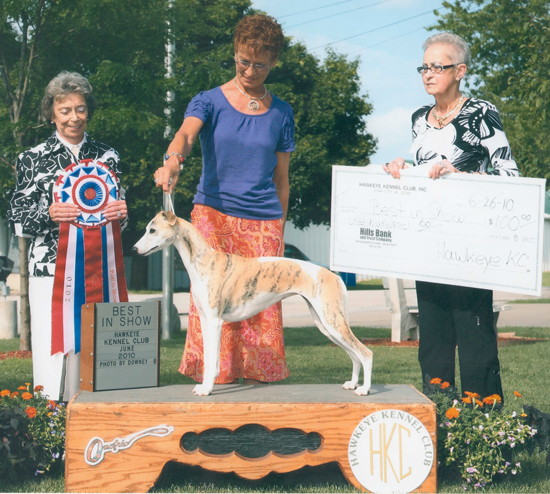 Lina winning another Best in Show in Iowa.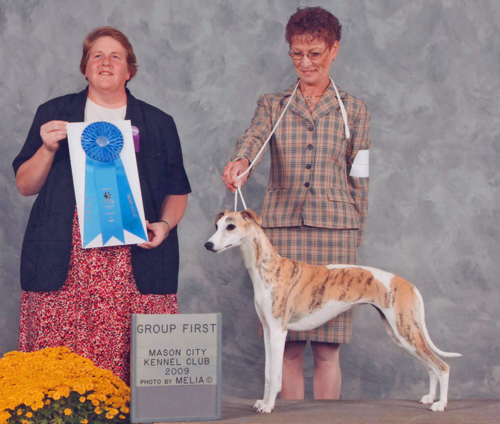 Lina winning Group 1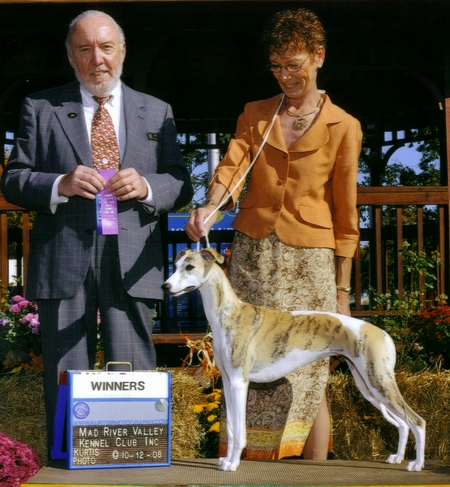 Lina winning from the puppy class in Ohio.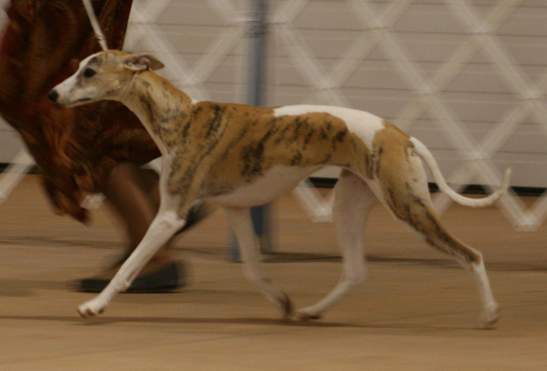 Lina on the move. (Kathy Rasmussen photo)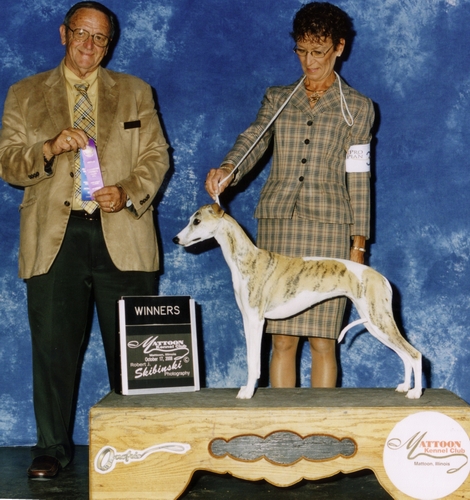 Lina winning Winners Bitch at the Mattoon Kennel Club show from the puppy class.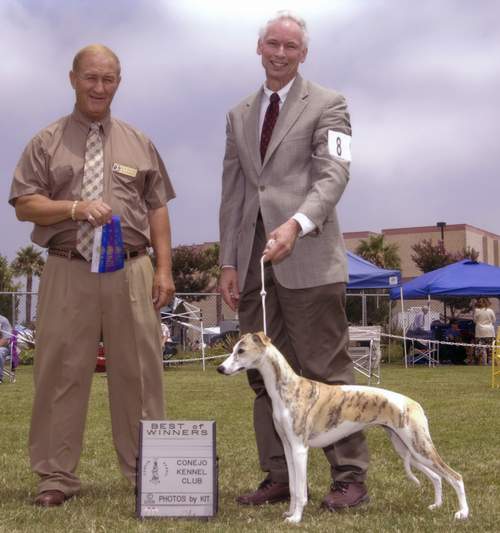 She is shown at her debut show winning a major from the puppy class in Oxnard California.