Ch Cove Creek's Mon Ami
DC Sporting Fields Jazz Fest x Ch Cove Creek Oh Be Joyful
Whelped: 05/08/04 Pedigree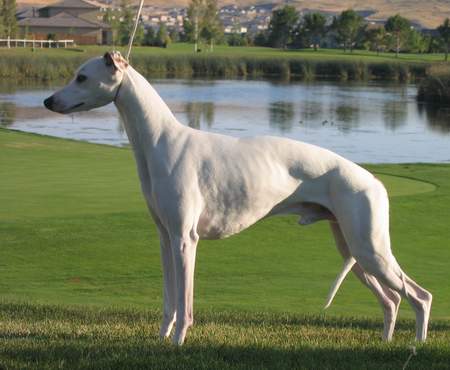 Our elegant J'aime has a gorgeous head with beautiful expression. His generous length compliments his smooth and shapely body. J'aime has an exceptional underline and moves with a long striding side gait. He finished his Championship in style with three majors including Best of Breeds wins from the BBE class and winning a terrific Hound Group 1! In addition to his winning ways, J'aime has excelled as Sire producing top quality get.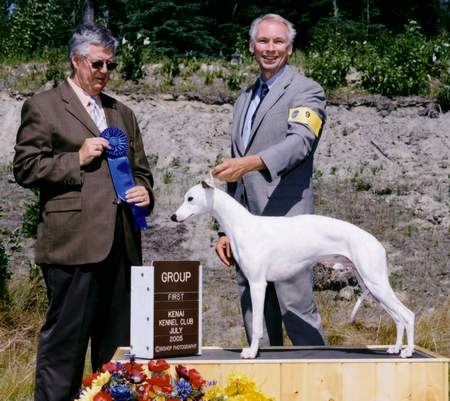 Shown w
inning a Hound Group 1 at twelve months old!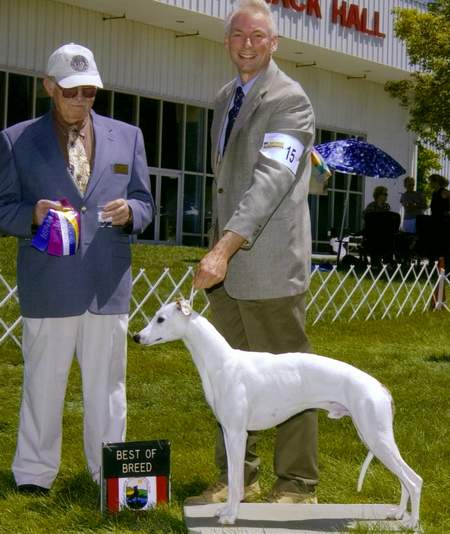 Twelve months old winning Best of Breed at the Coyote Hills Kennel Club.
Shown at the Reno KC winning Best of Opposite over Specials at twelve months old.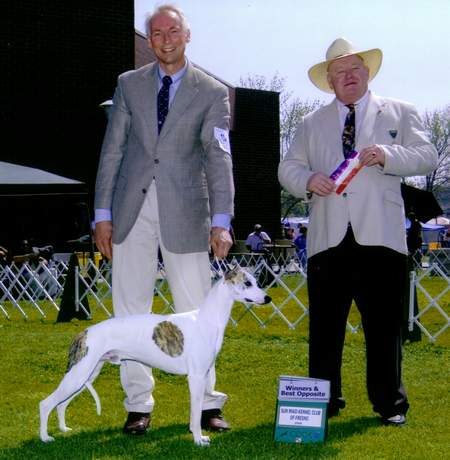 Starting his career winning Best of Opposite and BOW from the puppy class in Fresno, California.